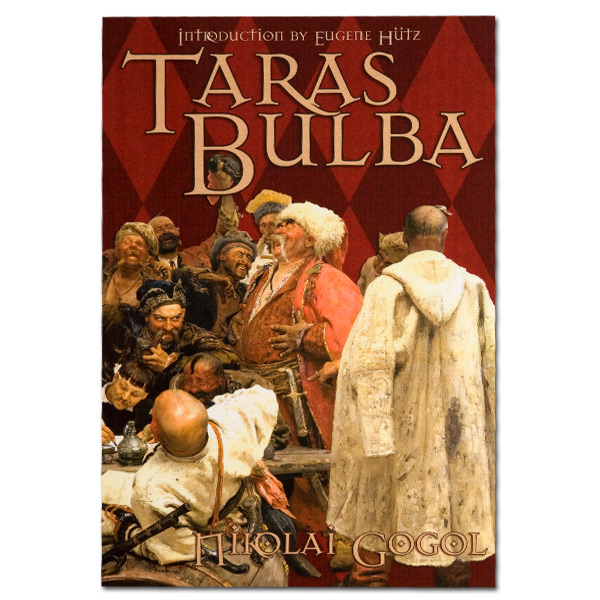 17 March 2011, 19:00
Conference dinner
Home | Arrangements | Schedule | Program | Poster | PDF
Venue: the "Korchma Taras Bulba" restaurant, Profsoyuznaya ul., 16/10
Time: March 17, 19:00
The dinner, which is free for the speakers, would cost about 20-40 euro for ordinary folks (depending on your choice of menu).

"Korchma Taras Bulba" (an Ukrainian cuisine restaurant) is situated on Profsoyuznaya about 5 minutes of walk south from Akademicheskaya metro station, and 20 minutes from Steklov Institute.

...Taras Bulba is a romanticized historical novel by Nikolai Gogol. It tells the story of an old Zaporozhian Cossack, Taras Bulba, and his two sons, Andriy and Ostap. Taras' sons studied at the Kiev Academy and return home. The three men set out on an epic journey to Zaporizhian Sich located in Ukraine, where they join other Cossacks and go to war against Poland.

...During the execution, Ostap does not make a single sound, even while being broken on the wheel, and only near the end calls out to his father, asking if he "can hear this?" Taras calls out that he can. Yankel turns to him terrified, but he had vanished. Taras returns home to find all of his old Cossack friends dead and younger Cossacks in their place. He goes to war again. The new Hetman wishes to make peace with the Poles, which Taras is strongly against, warning that the Poles are treacherous and will not honor their words. Failing to convince the Hetman, Taras takes his regiment away to continue the assault independently. As Taras predicted, once the new Hetman agrees to a truce, the Poles betray him and kill a number of Cossacks. Taras and his men continue to fight and are finally caught in a ruined fortress, where they battle until the last man is defeated. Taras is nailed and tied to a tree and set aflame. Even in this state, he calls out to his men to continue the fight, claiming that a new Russian Tsar is coming who will rule the earth. The story ends with Cossacks on the Dniester River recalling the great feats of Taras and his unwavering Cossack spirit.